From the Sky Lounge in the Sheraton Kowloon: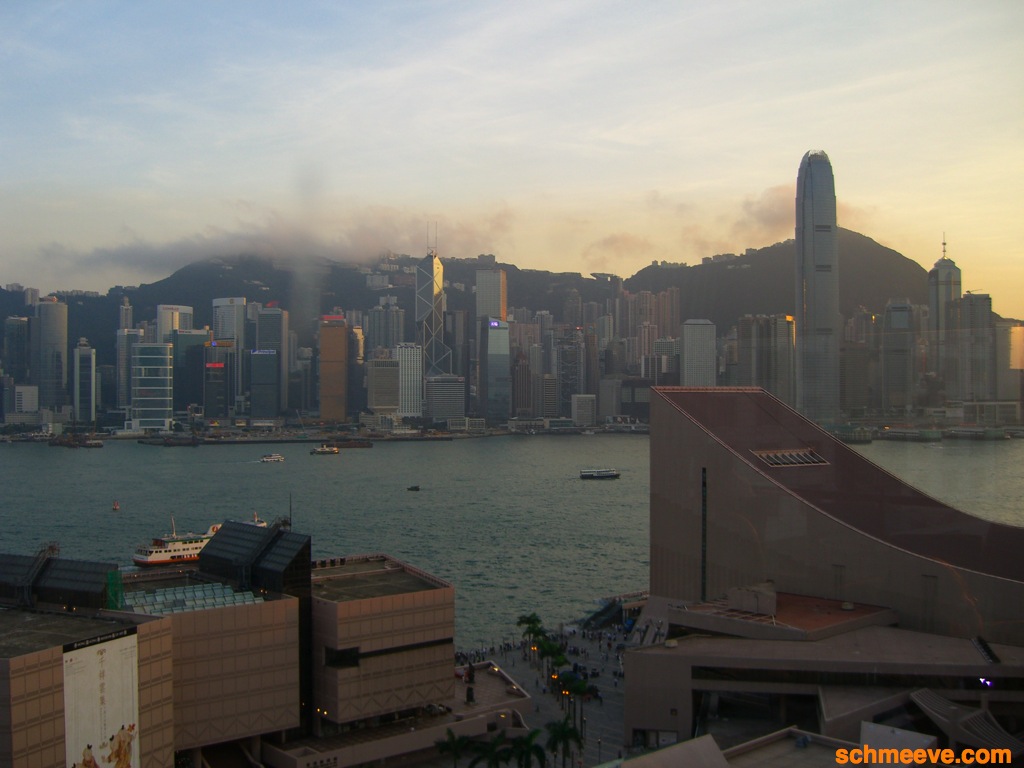 From the ferry back to Wan Chai: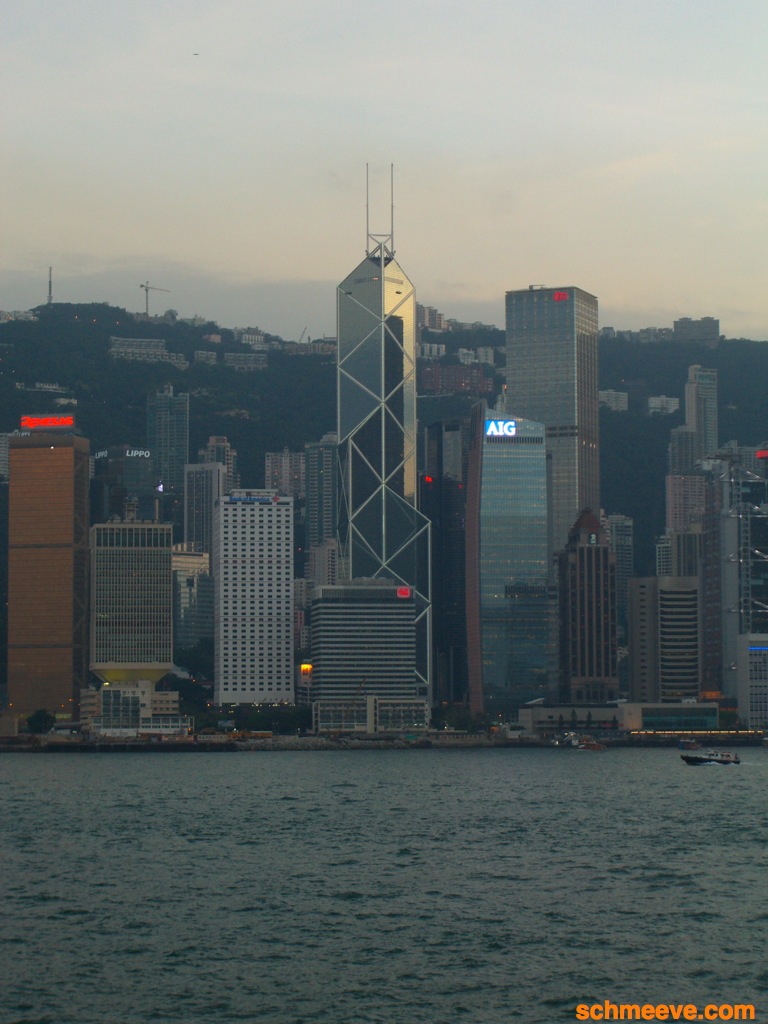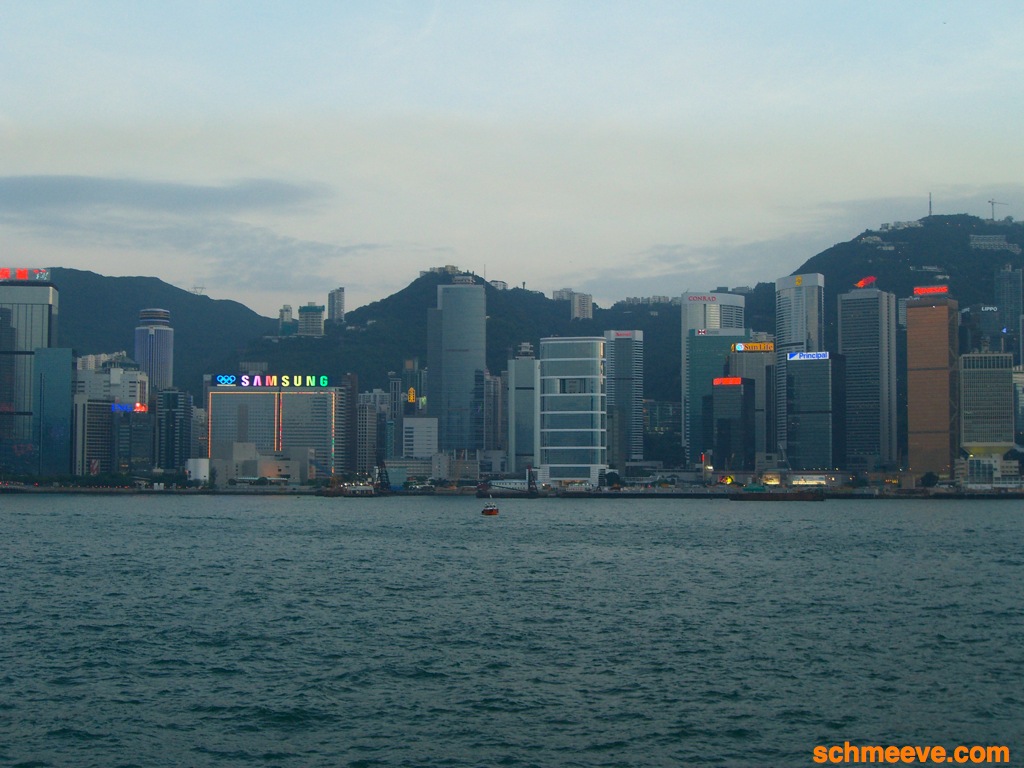 And from Victoria Peak: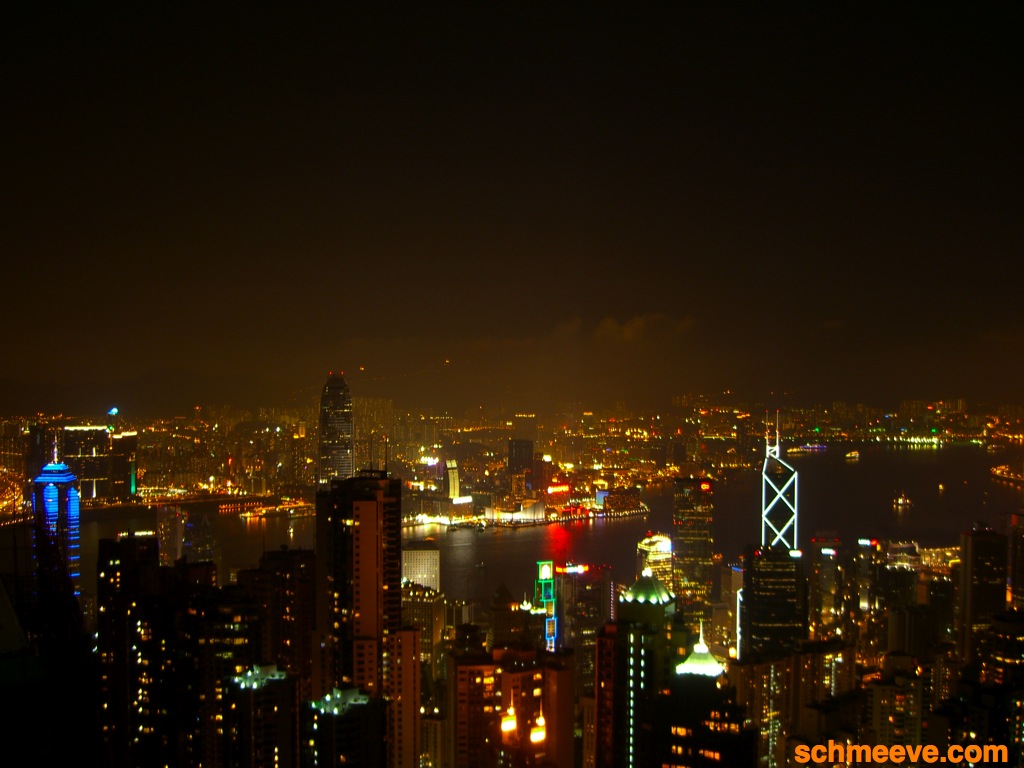 Today went Canon 30D shopping in Mong Kok, without the assistance of a local. Utter chaos. During the week going to drag someone 'in the know' down there. Prices I was getting today were at least $280 less than the US, but I think if I go into some of the places off street level I can go a bit cheaper. I may pick up several unlocked phones to hock on eBay as well — there's all manner of 750, 810, 900, SLVR, RAZR's and the like to be found.
Move out of the hotel and into our 'company' apartment tomorrow. There's a clothes washer underneath the burners in the kitchen. No dryer. Kwazy.