AIRBUS brought the world's ugliest (and largest) plane to SFO today.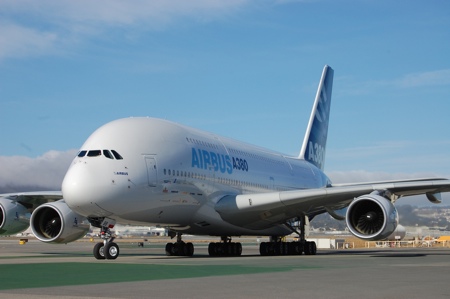 More here. Kudos to 'Telstar Logistics' for finding impossible angles that almost make this thing look majestic.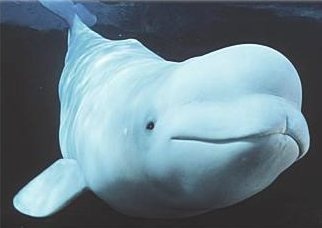 I work on Airport Blvd and there was a whole mess of gawkers lining the shore by the east peninsula shore to see this ungainly beast land at SFO for the first time. Singapore's to be the first carrier to start flying these beauts next year. What sounds more fun than being enclosed in a metal tube with 580 other people for 15 hours?
AIRBUS needs to sell 450 to break even; orders currently stand at 165. Freight buys and intra-Asian traffic are obvious targets, but no US airline (the largest market) has been swooned by the superjumbo. US carriers are looking at the Boeing 787, with it's faster cruise speed and more spacious/luxo interior. Think less passengers, more frequent flights. It's also not ugly, despite the 70s-esque blue gradient paint job. Order commitments for the 787 stand at 396.