In a Kimpton hotel in the Boston area. A friend who works for the boutique chain in SF (where Kimpton's based) wasn't able to get me a cheaper rate or an upgraded room, but he knew how to make it all better: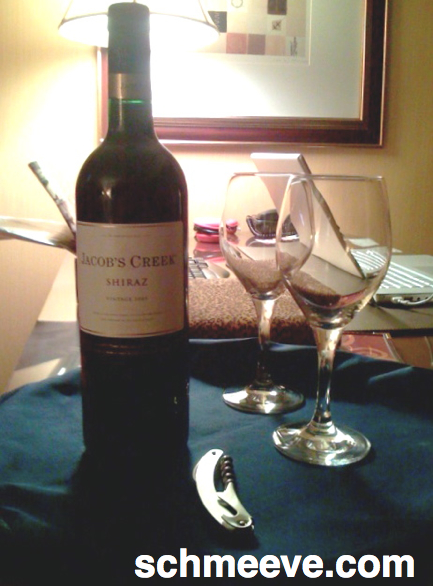 Thanks Mason!
Up next: will I care about the rate post-Shiraz?
Also, had a most-excellent dinner at The Helmand tonight, an Afghani restaurant owned by none-other than the brother of Hamid Karzi, current PM of Afghanistan and former Unocal consultant (ahem). Turns out there's a San Francisco location as well at 430 Broadway. Who knew. The two of us shared a variety of 3 sumptuous (really) entrees and a bottle of wine for $84. Very pleased.