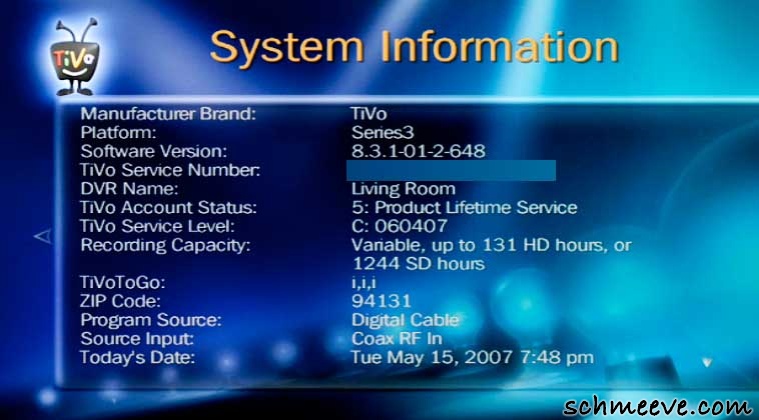 Sweet Jesus, this not-so-secret secret works! I pumped up my T3 by another 750GB today, yielding 131 HD and 1244 SD hours (up from ~32 HD hours, which was pretty weak.) Bring it on Planet Earth, you 11-part series of HD goodness!
The one kicker seems to be divorcing your new drive results in destroying anything since the two were married. Just like in real life. Something to keep in mind if you plan to start off small.
My TiVo decided to do a service upgrade during the whole thing, but it worked anyway. I went for this Apricorn EZ-Bus DTS dealie, but only because the name was just so damn sexy. Oh, and because you want a fan on anything that runs as hot as Seagate's 750 and gets constantly poked by your Series 3.
Something to tide you over until they enable that damn TiVoToGo. (And no, today's service upgrade didn't deliver that. Some additional nice-to-haves, and ever more attention paid to that TiVoCast feature that no one uses nor really cares about.)
We've come a long way since that first 30GB Series 1, baby.