Well, at least he should be.
But, I will not gloat.
Okay, perhaps a little. People I no longer have to suffer:
"Man-on-dog" Rick Santorum.
Mike DeWine
Ken Blackwell
Richard Pombo
George Allen
Gov Pataki
Gov Romney
Jon Kyl
Katherine Harris
Conrad Burns
Oh, yeah, and Rumsfeld. Buh-bye.
Please, oh God please, let the door hit you on the way out.
*happy dance*
And "liberal" media? We got you too — we took both houses.
Thankfully, sycophant Lieberman will suck up to the Democrats now that they're in the majority.
My hit list for the next election(s):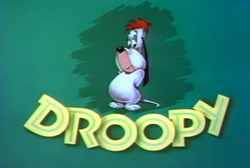 James Inhofe
Marilyn Musgrave
Tubemeister Stevens
Sam Brownback
"I attack limbless vets!" Saxby Chambliss
Tom "illegal abortions" Coburn
John Cornyn
Peter King
Saint McCain
Trent Lott
Obvious Alzheimer victim, Jim Bunning
…and Droopy Dog, Joe Lieberman
But I will not gloat.