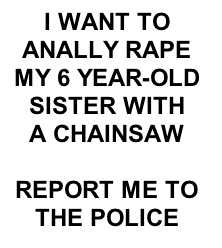 I caught a segment on CNN last night with Ann Coulter, the lawyer, political pundit and author of Slander and the just-released Treason. If you're not familiar with Ann, she's a trash-talking ultra right-winger who blames Democrats for the Cold War, considers Joseph McCarthy an American "hero," and believes liberals are traitors to our country. After 9/11, she purported the solution to terrorism was to "invade their countries, kill their leaders and convert them to Christianity." She's never met a TV camera she hasn't liked, and tarts-up her skeletal thin body and long blonde hair — presumably to distract any reasonable thought from the fat white man usually providing her a soapbox. Amazingly adept at spinning together half-truths and questionable sources to float her outlandish arguments, reaction to her is at times knee-jerk and extreme.
Political views aside, Ann is one of the things I hate most: a self-made character created to promote herself and fatten up her wallet. This is nothing new, but it sure is irritating. She knows she's incendiary and she knows that sells lots of books, but I highly doubt she believes the crap that spews out of her mouth. (Last night, she was lamenting her #2 position on the NYT Best Sellers to Hillary, presumably unaware of the fact she's been knocked down to #4 with Hillary retaining the top position.) With Hillary's book, she was at least writing about her life and events. Ann has done nothing interesting with her own life (defending Paula Jones? um, NO), so she's decided to make a life out of attacking others — not because she's passionate about "liberal treachery," but because it will buy a pair of Manola Blahniks for every day of the week. What a disgusting scam.
And don't even get me started on Pat Robertson and his Operation Supreme Court Freedom.